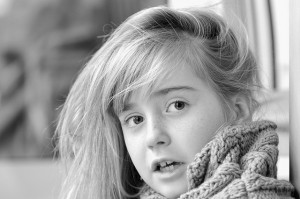 Many abuse victims do not speak up fearing that their claims will not be believed. We encourage victims of abuse to speak out the first time it happens to prevent continued abuse and in some cases, death as a result of abuse.
We have scoured the net to find some of the most severe punishments for abusers so that you will learn just how awful these crimes are and that there are people who will believe you, if you tell before it is too late.
Gang of Women Punish Abusers
In Bundelkhand, India the Gulabi gang of 10,000 women use fighting sticks to punish men who abuse their domestic partners.  In a land with an unfair legal system, they wear pink saris and seek out street justice for victims.  Gulabi means "pink" and here the fight for justice is taken literally.
 Sentenced to Death for Abuse
In North Carolina, a jury sentenced 25-year-old Jonathan Douglas Richardson to death for the murder of his girlfriend's 4-year-old daughter. While the little girl's mother was out of town for 10 days on Army Reserves training, she was subjected to sexual abuse.
During the trial, the Johnson County District Attorney revealed that Teghan Skiba was tortured and ultimately strangled with a power chord.  She had bruises all over her body as well as bite marks. Witnesses included a doctor who testified in court saying, "When she came to us, the brain had been damaged so severely and swelling was so much the brain matter was starting to come out."  Teghan died a few days after being transferred to the University of North Carolina Medical Center.
Sentenced to Life in Prison For Abuse
10-year-old Charlenni Ferreira was killed by her stepmother after sexual abuse at the hands of her step brother had been discovered. The district attorney's office says Margarita Garabito began abusing her stepdaughter in 2006.  By the time the girl died from complications of broken ribs she showed signs of having been beaten on every inch of her body including her head, which had been split open. Her stepmother was sentenced to life in prison. Charlenni's father was arrested as well, but committed suicide in prison.
Sentenced to 40 Years In Prison For Child Abuse
A 40-year prison sentence was given to a man after the beating death of a two year old child.  In Frederick County, Maryland, Raymond Brittle was convicted of killing his ex-wife's son Robert Watkins.  The child's mother, Melissa Brittle initially tried to cover up the crime by telling hospital staff the boy had fallen down the stairs.  Her ex-husband later pleaded guilty to first degree child abuse.
Deported Because of Child Abuse
20-year-old Colombian Robert Alexis Saldarriaga-Yepes was ordered to be sent back to his home country where he will serve a 30-year prison sentence after being found guilty in 2013 of the sexual abuse of a 9- year-old Baltimore, Maryland girl.  He had only been in the U.S. for 3 years.  Immigration officials say that such removals improve public safety.
Follow OneLessSecret