A Female Led Relationship is a relationship where the woman's happiness, satisfaction and progress are the priority.
Can you have a relationship where your thoughts, opinions and happiness are valued by a man? Can you have a relationship where you are treated with respect and admired for who you are?
Yes, you can.
The difference between women who have been in abusive relationships and those who have not is a simple attitude and understanding of their feminine power. You don't have to go another day without expressing your power and understanding why you have not been valued by men.
During our FLR Coaching Program women are guided to understand their strengths and weaknesses, coached on how to recognize when they are giving away their power and how to establish healthy relationships in the future with ALL men.
If you are ready to begin a new life with a partner who appreciates you, this course is for YOU.
Our FLR Coaching Program for Women is a 4 week program that offers:
Group coaching for women in our private Facebook group
Weekly LIVE Webcam chats
Personal guidance and feedback on your specific issues
Access to an online school of videos and presentations created to help you understand your power as a woman
Practice challenges and specific guidance for how to interact with men (and everyone you meet) to ensure that they respect you
If you are tired of being dismissed and having your feelings ignored, take advantage of this limited time course that meets each Tuesday evening at 9 pm Eastern for 4 weeks and is guaranteed to change your life.
NEXT CLASS: November 1st Through November 22nd.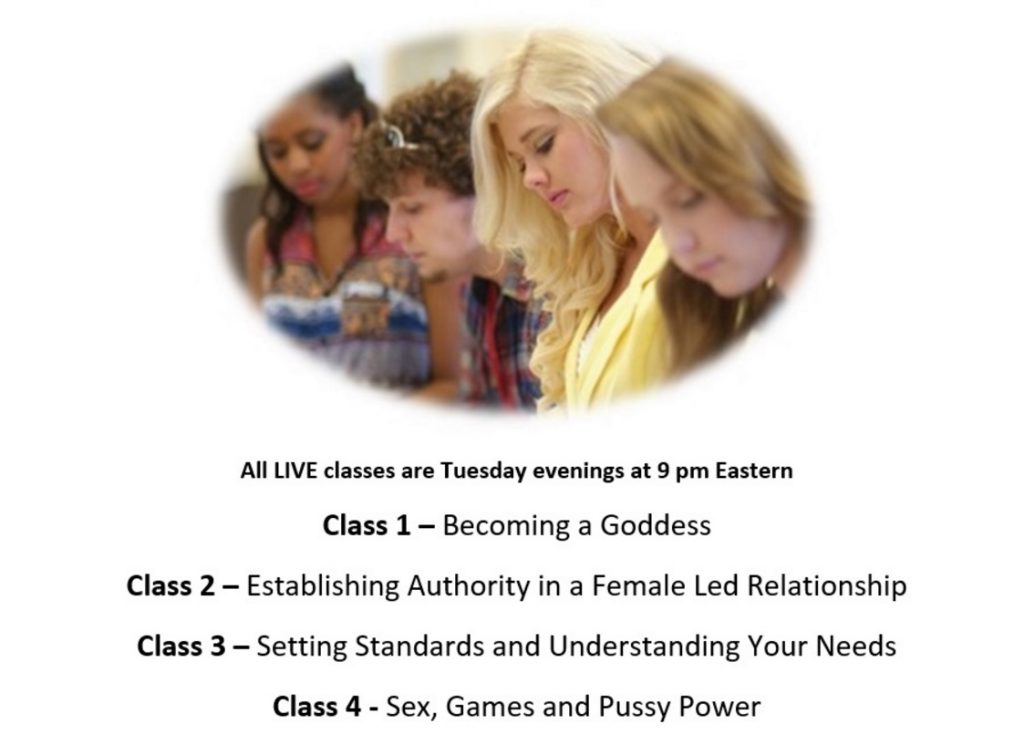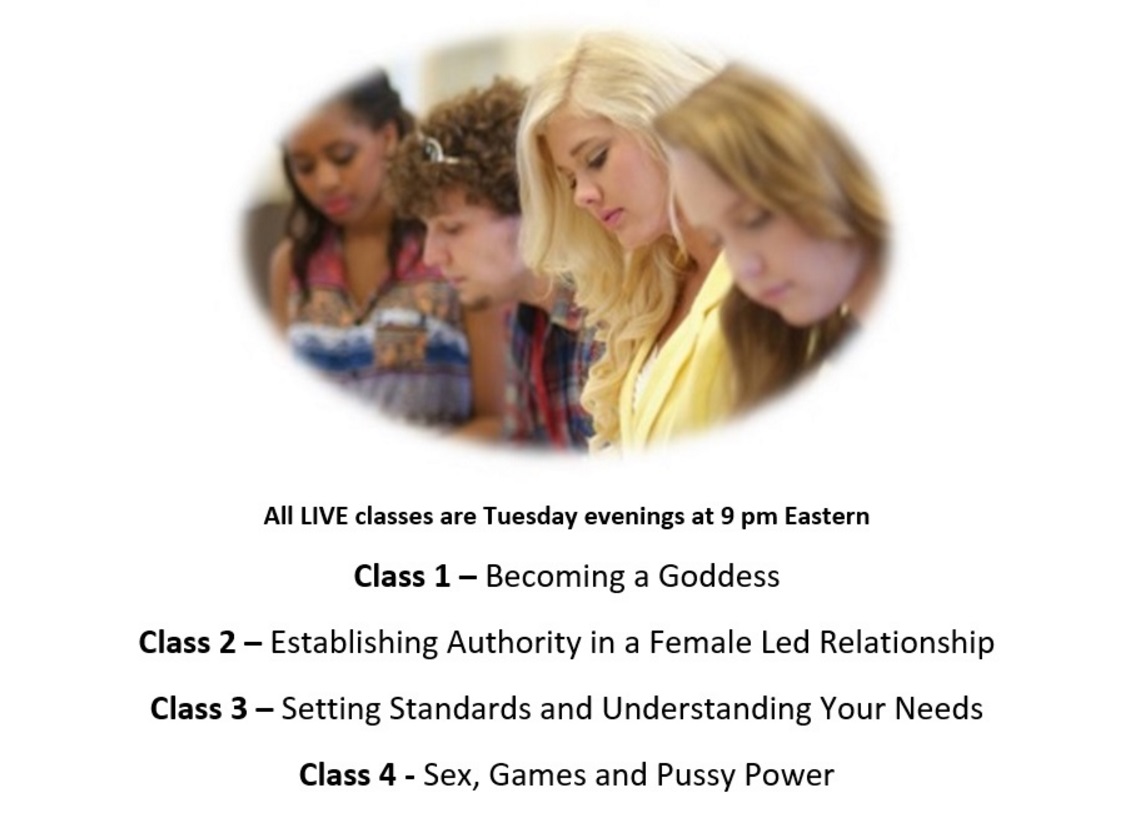 This course is managed in a safe, private environment where your issues are attended to with love and you are guided with care. There are weekly writing assignments, videos to watch and discussion questions to answer that are posted in our private Facebook group. You will need access to a webcam, microphone, laptop and Facebook to complete this program successfully.
This program operates like much like group counseling sessions and specifically caters to women who want to be stronger in their personal lives.
Learn how to:
Stop being taken advantage of
Make the right decisions at all times
Become a leader in your relationship
Stop being so nice all of the time
Stop the pain from your past from haunting you
Become a strong woman that you and your family will admire
Break away from the pain of your past and create a new life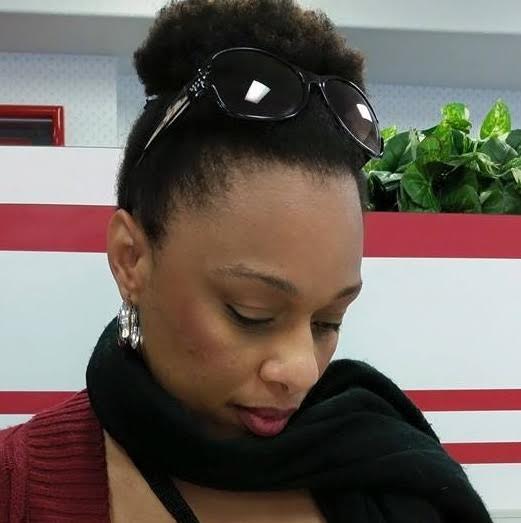 Your instructor is Te-Erika Patterson, a Female Led Relationship coach and expert on empowering women to become leaders in their own lives and in society.
She has been teaching women how to be powerful through by example as she achieves every single dream she has had to date. She is not a perfect woman, but she is a strong woman and she has made it her mission to raise an army of strong women to stand up and lead this society to new heights. Abuse Is Not A Secret is just one platform of many that she has created to help women to work through their painful pasts.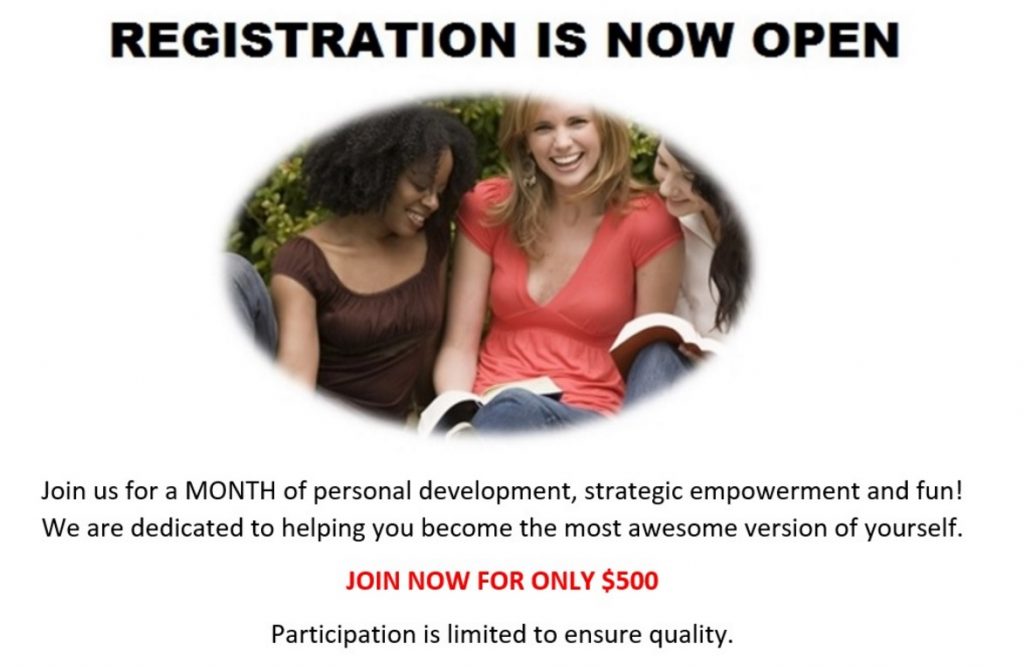 Your ANS special registration price for women overcoming abusive pasts:

$250
I used to be weak but now I am strong. Join me. ~Te-Erika Patterson
If you have any questions feel free to email me at Info at AbuseIsNotASecret dot Com.
Follow OneLessSecret